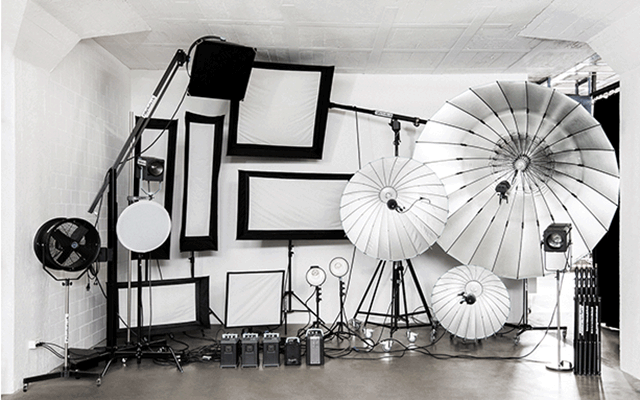 RENTSTUDIO

ZURICH
——————————————————————————————-
Rent a top photo studio in the city of Zurich
?
Uncomplicated and at fair prices?
Only rent the rental studio or with light and photo equipment?
>
Then you are at the right place
!
Our professional photo studio is also a rental studio.
If needed including lighting equipment (Broncolor)
worth over
CHF 100
,000 .- (rent photo studio with light).
Rental studio Zurich: impressions
With a total area of ​​approximately 240m2 (Shooting area approximately 12.5×5.5 meters, height 3.6 meters), our rental studio offers enough space, even for larger productions. Meeting table, coffee bar, refrigerators, washing machine, 2 toilets, 2 showers, high-speed internet, WiFi and visitor parking spaces right outside the door. In addition, a lot of photographer infrastructure such as autopoles, large styrofoam walls, tripods, brackets, etc. Of course also a music system, where you can connect your mobile device. The shooting area can be separated from the rest of the studio (office area, meeting table, entrance area, etc.) with curtains – so you can work undisturbed.
The price with light includes a huge arsenal of Broncolor equipment
:
5 Broncolor generators (1 x
SCORO
, 3 x graphite / 1 x Move)
and 15 Broncolor flash heads 1600 J – 3200 J (13 Pulso G /
F4
/ F2 / Twin, 2 MobiLED).
In addition, special flash lamps such as 2
Striplite
120 Evolution, Pulso-Spot,
Ringflash
, Pulso Twin or a Spot Profile 15/42. In addition, 3 different Broncolor
PARA umbrellas
(220, 133 & 88), beautydish, hazylight, balloon, various soft boxes and Flamingo Stand/mega boom, a wind machine etc.
> you will find the detailed list
here
Additional material can also be rented – the companies
GraphicArt
and
Light + Byte
with their large offer of service & photographic stuff are nearby (around 15 minutes by car).
You can find more details about the rental studio, equipment for rent and prices on my
price list
I look forward to your call or an
e-mail